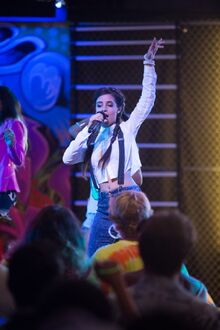 You Got It (The Right Stuff) is a 1988 single from New Kids on the Block. The second single from the group's second album Hangin' Tough, it peaked at #3 on the Billboard Hot 100 Singles Chart in early 1989, while topping the UK charts in November 1989. Fifth Harmony covered this song on MTV's Faking It.
Ad blocker interference detected!
Wikia is a free-to-use site that makes money from advertising. We have a modified experience for viewers using ad blockers

Wikia is not accessible if you've made further modifications. Remove the custom ad blocker rule(s) and the page will load as expected.