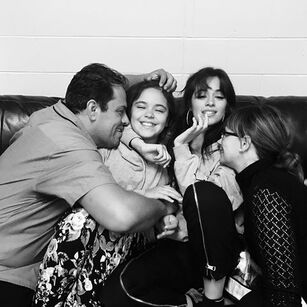 Camila Cabello was born in Havana, Cuba to Sinuhe Cabello and Alejandro Cabello. For most of her early life, she and her family moved back and forth between Havana and Mexico City (her father's birthplace), before relocating to Miami, Florida at age 5.
Camila Cabello went back and forth between Havana, where she was born, and Mexico for the first 5 years of her life before moving to the U.S. She has a younger sister named Sofia. Camila didn't get much time to hang out with Alejandro or Sofia when she was busy with Fifth Harmony but now she has a lot more time.
Ad blocker interference detected!
Wikia is a free-to-use site that makes money from advertising. We have a modified experience for viewers using ad blockers

Wikia is not accessible if you've made further modifications. Remove the custom ad blocker rule(s) and the page will load as expected.